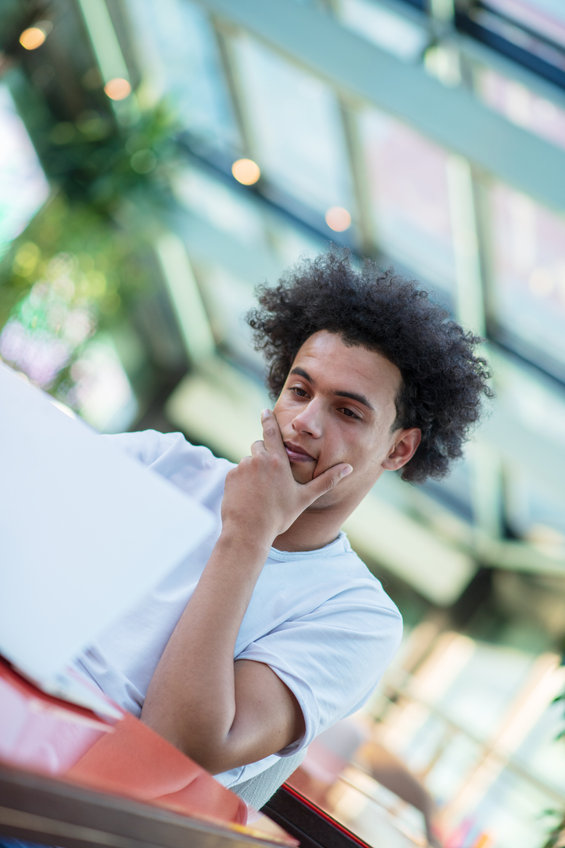 There's always more to learn
Continue your journey through Access with the next workshop course. Learn new methods for making your database work for you, giving yourself practical techniques to add to your toolbox.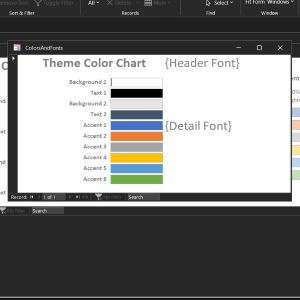 Access Themes
Learn all about how to make use of the themes in Access. Whether it's creating branding for a client or simply breathing some life into the look of your database, themes give you a wide variety of options.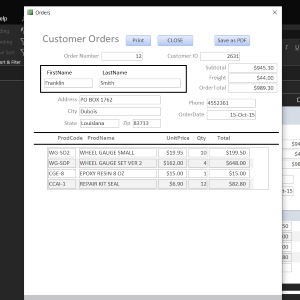 Print the Current Record
Ever wanted to print simply the record you're on, but realized you'll have to stop and create a report to do that? Find out how to get around that using VBA programming, and generate a report automatically just for the record you're on.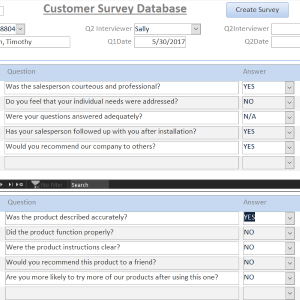 Survey database
This course's design challenge features the construction of a database to manage customer surveys. Watch as Bruce navigates the difficulties that come up in this interesting problem.
Check Out the Course Intro!
Click the BACK button to return to the previous page